Home

Plantpedia

Search Results

Monosolenium tenerum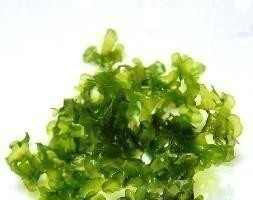 Description
Background History
Monosolenium tenerum is found terrestrially growing along river and stream rocks of Hawaii, Japan, China, Taiwan, and India. First introduced to the aquatic plant hobby in 2002, by the Denmark based, Tropica Company, Monosolenium tenerum has grown in popularity for its fluffy, cushion-like growth when grown under water.
Monosolenium tenerum is commonly (yet incorrectly) known as Pellia, or Pelia. It should be noted that these common names may incorrectly refer to other species of liverwort that look extremely similar to Monosolenium tenerum.
Growth Characteristics
Monosolenium tenerum is made up of interconnected and naturally sinking "leaf-like" branches called thallus (plural thalli). The thallus is split into a fork shape that spans approximately 1/3 inch (1 cm) to ½ inch (1.5 cm) wide. Each branch is an opaque, dark green and interlace with each other to form a unique bush.
Monosolenium tenerum is an easy plant to grow once established. It is indifferent to lighting intensities and water parameters. However, like many aquatic plants, it will grow faster and denser in higher light situations.
This liverwort is not difficult to grow when provided with ample light and carbon dioxide. At its healthiest , this plant will photosynthesize and develop bubbles (pearling) on the undersides of its left. These bubbles may lift the plant up from the substrate, therefore Monosolenium tenerum should be secured to a heavy object like a rock or slate.
Propagation is through grouping loose strands together.
Aquascaping Application
Similar to Riccia fluitians, Monosolenium tenerum is secured to a rock or driftwood using thread, netting or fishing line. This liverwort has a tendency to break away from the original bunch when disturbed. Therefore it is important to wrap the bundle of thalli with thread or fishing line.
In an aquascaping layout, mounds of Monosolenium tenerum can be placed in the midground and arranged so that it slopes towards (face forwards) to the front. This will provide a sense of depth to the aquascape, while also showcasing the beauty of the plant.
Although slow growing, trimming and thinning this aquatic plant regularly will keep it looking at its best.
Photo Credit: Hamza Syed
Plant Profile
Scientific Name:
Monosolenium tenerum
Lighting Requirements:
Low
Plant Arrangement:
Foreground
Water Hardness:
Soft (GH = 4-8 dH)