Home

Plantpedia

Search Results

Fissidens fontanus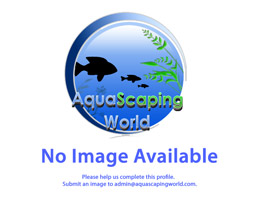 Description
Background History
Fissidens fontanus is a beautiful slow growing moss known for its unique frond growth and full growth. Fissidens fontanus first made its way into the hobby in the mid-2000s when it was first found in North America. In a short time, it has spread around the world and has been readily embraced as an alternative moss to species such as Java Moss, Willow Moss, and Christmas moss.
Growth Characteristics
Fissidens fontanus is an undemanding species that can grow in almost any condition. It does not require extensive light, carbon dioxide or nutrients. When presented with nutrient rich conditions and higher lighting growth is faster than its normal slow growth.
Fissidens fontanus readily attaches itself to driftwood and rocks. Due to its slow growth, patience is required to get the full, lush growth that is typically seen in completed aquascapes.
Aquascaping Application
Fissidens fontanus looks best when attached to driftwood, and in lightly flowing waters. When prominently displayed in a planted aquarium, this plant will make a striking visual for any aquascape.
Plant Profile
Scientific Name:
Fissidens fontanus
Common Name:
Fissidens fontanus
CO2 Requirements:
Very Low
Lighting Requirements:
Very Low
Plant Arrangement:
Variable
Water Hardness:
Medium (GH = 9-13 dH)