Home

Plantpedia

Search Results

Cyperus helferi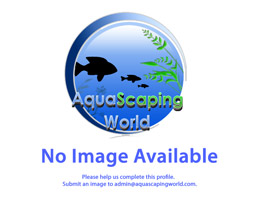 Description
Background History
In the early 1990s, Cyperus helferi first made its way into the aquarium hobby after being discovered in Thailand by Holger Windeløv of Tropica Aquarium Plants, Denmark, Found growing naturally in clear, slow flowing streams its one of the only species of the Cyperus genus to fully adapt to submersed aquarium life.
Cyperus helferi is a rare plant to find in the hobby due to its slow growth, somewhat difficult cultivation, and availability of other long leafy alternatives.
Growth Characteristics
Cyperus helferi is a moderately easy plant for any planted aquarium enthusiast. High light and carbon injection is required to produce the best growth out of the plant. The plant will grow upwards to a height of 8-14 inches (20-35 cm). As a heavy root feeder, Cyperus helferi also prefers a nutrient rich substrate base.
Cyperus helferi is composed of narrow, light green leaves that are do not take a lot of space in the area. The plant should not be cut in half to reduce its height. Instead, remove the leaves at the base of the plant individually. This will prevent the leaves and plant from looking poorly and yellow.
Propagation is through splitting the compact plantlet growth at the base of the mother plant. Before dividing the plant, it is important to ensure the plantlet is at a moderate size (3 inches) with a sufficient set of leaves.
Aquascaping Application
Cyperus helferi is a great solitary plant that does not need to be placed in large groups of its own species. This plant makes a striking presence with its flowing leaves and light green foliage.
Although with regular trimming it can be maintained in small aquariums, it is most suitable for tall aquariums with a large open area for it spread and showcases its beauty.
Alternatives to Cyperus helferi include larger Val species or Cryptocoryne crispatula var.balansae.
Plant Profile
Scientific Name:
Cyperus helferi
Common Name:
Cyperus helferi
CO2 Requirements:
Moderate
Lighting Requirements:
Medium
Plant Arrangement:
Midground
Water Hardness:
Medium (GH = 9-13 dH)