Home

Plantpedia

Search Results

Lilaeopsis mauritiana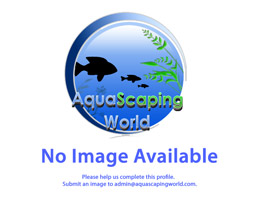 Description
Background History
Discovered in 1992, by Holger Windeløv, Lilaeopsis mauritiana is a foreground plant that is often used to carpet the foreground or accent niches in the overall aquascape. Founds in Le Val Nature Park on Mauritius, Africa (southwest Indian Ocean), Lilaeopsis mauritiana is the first of its genus to be found in that region.
Lilaeopsis mauritiana is a relatively rare plant in the hobby, but it is slowly making its way into from European plant nurseries to the rest of the world.
Growth Characteristics
Lilaeopsis mauritiana is grown as a grass-like foreground plant in planted aquaria. It is an easier plant to grow and less light demanding than its counterpart, Lilaeopsis brasiliensis.
Although Lilaeopsis mauritiana is relatively undemanding, it does require a nutrient rich substrate bed and moderate lighting to do well. Under high lighting conditions, growth will be fast with regular runners spreading through the substrate. Lower lighting conditions produce taller plants and exhibit less dense growth.
Lilaeopsis mauritiana leaves grow to a height of 2- 4 inches (5-10 cm). Regular trimming will encourage runners to grow slightly faster.
Propagation is through splitting and replanting the emerging runners.
Aquascaping Application
Lilaeopsis mauritiana is best planted in small groups in the foreground. Within a short time, runners will emerge and completely fill the foreground area.
Lilaeopsis mauritiana can also be planted adjacent or behind hardscape stones to accent these areas of the layout.

Plant Profile
Scientific Name:
Lilaeopsis mauritiana
Common Name:
Lilaeopsis mauritiana
CO2 Requirements:
Moderate
Lighting Requirements:
Medium
Plant Arrangement:
Foreground
Origin:
Undefined/Unknown
Water Hardness:
Medium (GH = 9-13 dH)